Factory tours
Did you always want to know how your high-pressure cleaner or steam cleaner is made? Take part in a Kärcher factory tour and find out all about the manufacture of our products. On a guided tour around our factories in Obersontheim and Winnenden, you will have the opportunity to look behind the scenes at the cleaning equipment manufacturer. From the small series to the daily production of 25,000 devices: experience how Kärcher makes a difference!
Offer 1: Tour of the Bühlertal factory in Obersontheim
Bühlertal factory
With 4 million devices produced each year, the Bühlertal factory near Schwäbisch Hall is the company's largest and most modern site. High-pressure cleaners and steam cleaners are produced here.
Experience modern mass production. The most important components, such as motors pumps and boilers, are also produced here, which ensures maximum quality. You can see for yourself after the tour at an equipment presentation.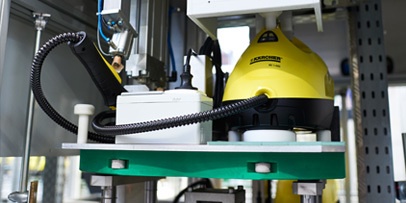 ---
Offer 2: Tour of the Obersontheim factory and Global Parts Center
Obersontheim factory
Expertise and precision: metal processing and the production of sweepers for commercial and industrial use are the main activities at the Obersontheim factory. Observe the production of heating coils for hot water high-pressure cleaners and the assembly of a municipal sweeping machine from the wheels to the final inspection.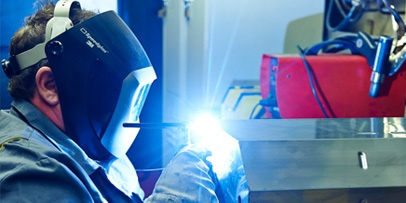 ---
Obersontheim Global Parts Center
The worldwide, timely supply of Kärcher spare parts and accessories is the task of the Global Parts Center in Obersontheim.
In order to meet the increasing demands of our customers with regard for speed and service, Kärcher invested 31 million Euro in a new building complex with state-of-the-art storage and order picking systems. You can experience on site the procedure after an order is received and how fast Kärcher can react to increasing demand - with up to 285,000 orders for accessories and spare parts each month.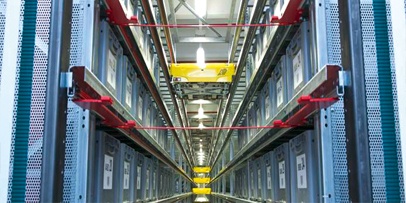 ---
Offer 3: Winnenden site
At Kärcher's headquarters in Winnenden near Stuttgart, you can gain an insight into the assembly of industrial cleaning machines. Whether the rotational sintering process, motor assembly, test benches or packaging robots - here you can find out about the production system of the cleaning specialist.

The programme also includes a visit to the Kärcher Museum. Here, a journey through cleaning technology and the 80-year history of the company awaits you in an area of over 400 m².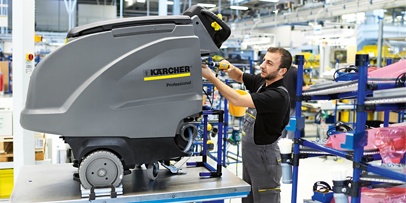 ---
Kärcher Experience Center
If available, visitors to the Winnenden factory can discover the entire Kärcher world in the Experience Center. From company history to the individual business divisions with their cleaning products and technical solutions, as well as our social commitment. For the first time, Kärcher presents itself in a varied way at a single location. Visitors who want to gain an overview of the company are at the right place here, as are those who want to get to know Kärcher in detail. Visitors are encouraged to touch and try out our products.
---
Kärcher Center AKW
Kärcher has over 3,000 products in its current programme. Our devices for use in the home and garden can be seen and tried out in the Kärcher Center AKW.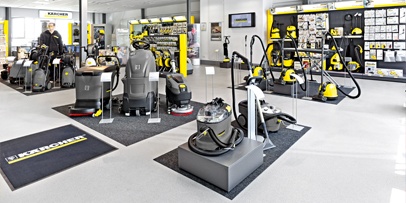 ---
Request for a factory tour
You can visit us, after prior registration, in groups of a minimum of 10 and maximum of 40. Individuals or small groups of up to 10 persons can join other groups after internal review. We charge a fee of EUR 15 per person. As well as the factory tour, this also includes refreshments/catering. Payment is made after the tour.

The tours take place from Monday to Thursday as follows:
In Winnenden:
09:00 – 12:00 (until 12:45 incl. lunch)
In Obersontheim and at the Bühlertal factory:
10:00 – 13:00 (until 13:45 incl. lunch)


Content: Company presentation (1/2 h) followed by factory tour (2 h)

Please note that, for insurance reasons, persons under 14 years of age and persons who need walking aids (stick, crutches, walking frame, wheelchair) or with other mobility restrictions cannot take part in these tours.
The invoice will be sent to the address stated below after the tour.